Located in Zavala County, The Vaughn Whitetail Ranch is 95% South Texas brush, providing a natural habitat for our Whitetail deer herd. This location known as "The Golden Triangle" is a unique combination of high protein vegetation grown in red sandy loam soils. These two ingredients produce an incredible variety of forage for all wildlife, but especially big trophy bucks.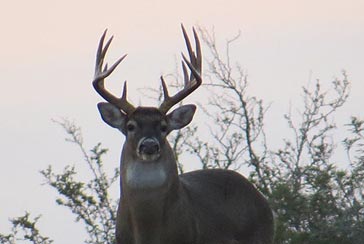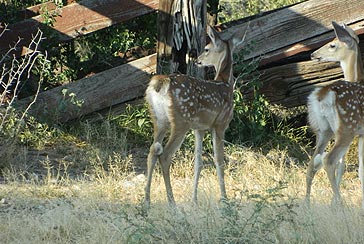 We have combined proven deer management practices and abundant water resources, with genetics from some of South Texas' top breeders to build on our "Golden Triangle" DNA. The results are incredible and getting better with each passing season, due to our limited harvest. On any given hunt you will see 10-15 Whitetails of all ages and sizes, along with a variety of wildlife from Javelinas, Turkey, Quail, Coyotes, Bobcats, even an occasional Badger.
The Vaughn Whitetail Ranch has numerous ponds stocked with Florida Hybrid Black Bass and Yellow Catfish, so you can either relax between hunts or take in some fishing.
Our Waterfowl and Bird population is impressive due to the abundant water and supplemental feeding programs. Don't forget you camera!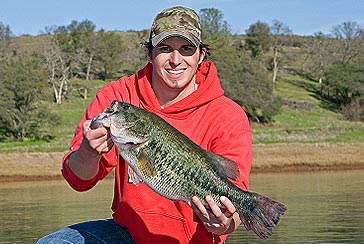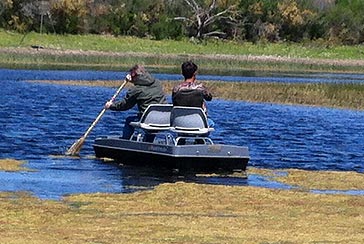 Our Ranch House and Hunter's Lodge is modest in size, but professionally appointed to offer first class comfort and convenience to each limited group of hunters. You'll find our hunting blinds, equipment, and buildings to be meticulously maintained to ensure a quality hunting experience. There is excellent cellular phone service, satellite TV, and a wood burning fireplace in the Hunter's Lodge. Our Hilltop Pavilion offers a great gathering point to share a drink and the stories of that day's hunt.
Activities on the Ranch
Our Ranch will offer every Hunter a choice of activities that will keep them busy from arrival to departure or allow them leisure time to recharge and relax. Our Comfortable accommodations will put our hunters at ease, and because most scheduled hunts are limited to 2 hunters, a guest, and staff, there is plenty of privacy.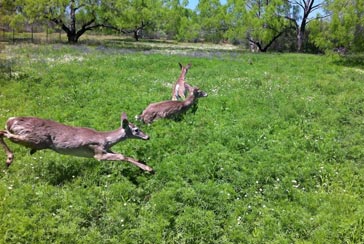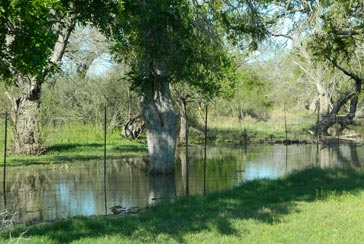 Our list of activities is long, but here are a few
Photography
Bass Fishing
Predator or Rabbit hunting
Skeet Shooting
Arrow Head Hunting
High Top Ranch Tour
Guided 4-Wheeler Tours
We are located 25 minutes from the city of Uvalde, TX that offers shopping and dining for those people who prefer to get out and see the neighborhood. Our staff is always accommodating and helpful. The Texas/Mexico border is just 1.5 hours away, where you will find Eagle Pass and its popular gambling casinos.